Getting bigger...er...wider!
The Creator works in mysterious ways; I've actually been talking to my mother a lot lately, albeit by text message, to plan one of my three...yes THREE..baby showers.
Sigh
. After opening our mouths that I was already having a shower for friends, I felt that I needed to do something for family. But I'm relieving myself of any additional stress by having my mother deal with the family shower. She's eager to prove herself, or something, so I'm letting her. I think the possibility of a grandchild is making her strangely attentive. I'm not sure whether to see this as an answer to prayer or as a power play. I'm going to choose the former.
EH's family likely won't attend the the shower for my family due to some cultural issues. They don't like to travel very far from their homes and the language barrier is still an issue. We want them to feel just as comfortable so EH would like to hold something smaller for them.
I'm refusing to get stressed out about this; I'm focusing primarily on the shower for our friends and it's going pretty well, actually. We've decided to have the shower at the Bronx YMCA. It's cheap and doesn't look too horrible. We actually got the idea from friends of ours who held their baby shower at a YMCA in Queens. They provide tables and chairs, we provide everything else. Sounds good to me. We'll be having a local deli cater the shower. I figure we'll get a couple of 4ft heros, some hot food, a cold salad and drinks. I called a local restaurant that we were considering for the shower and was shocked to find that they were charging $1100!!! $1100 for a baby shower??!! Hell No.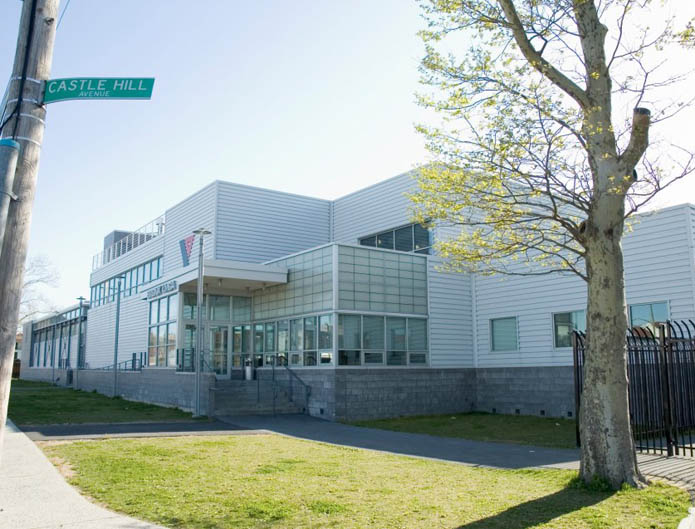 Meanwhile, I'm making another registry list with Target, so family members can have something to refer to. I have to admit it's kind of fun making the lists. I've never really been comfortable with asking for anything from anyone, not even family, so this is a very new experience for me. I like feeling sort of like Cinderella but I'm not really that invested in getting everything on the list.
**********
We've finally made moves to get our bedroom ready for baby! Our huge elliptical machine has been relocated to the living room to make room for our little nursery nook. I can't wait to show the finished, minimal nook when it's done. It won't be anytime soon. There's still sooo much to get. We purchased a new 10 drawer dresser for the bedroom that will double as a changing table. We like Gothic Cabinet Craft for storage furniture because it's high quality, made with real wood and seems to last forever. We've already purchased a bookcase and a storage closet from them that have held up pretty well. This past weekend we got to work staining it.
This is EH's Breaking Bad pose...






I find that whenever we take on DIY projects it's either hit or miss. We got the dresser unfinished/unstained so that we could save some bucks by doing it ourselves. I think that in the future I would rather get it done in the store and delivered. The process was really time-consuming and smelly. It took some prep work and we didn't get the perfect results I was imagining.
In progress..
This morning , I spent some time sanding down the drawers, which were a little nubby. We skipped the part about sanding the dresser BEFORE staining it so the color came out with a pebble-like texture in some places. I decided to spray paint the knobs a different color to add some contrast. I chose white in satin finish.
We've only stained the top of the dresser and the drawers. The sides will have to wait until this weekend.
My job was to put the knobs on...this is as far as I got before I got tired..whomp whomp
I can't wait for it to be done. I don't know how people do DIY all the time. My biggest DIY so far was painting our old bookcase, which was A LOT easier than this project. Our bedroom is a disaster area but it will be worth it in the end.